Lentils Are Key to Beating High Blood Pressure
Posted by John Coppola on 06 Aug, 18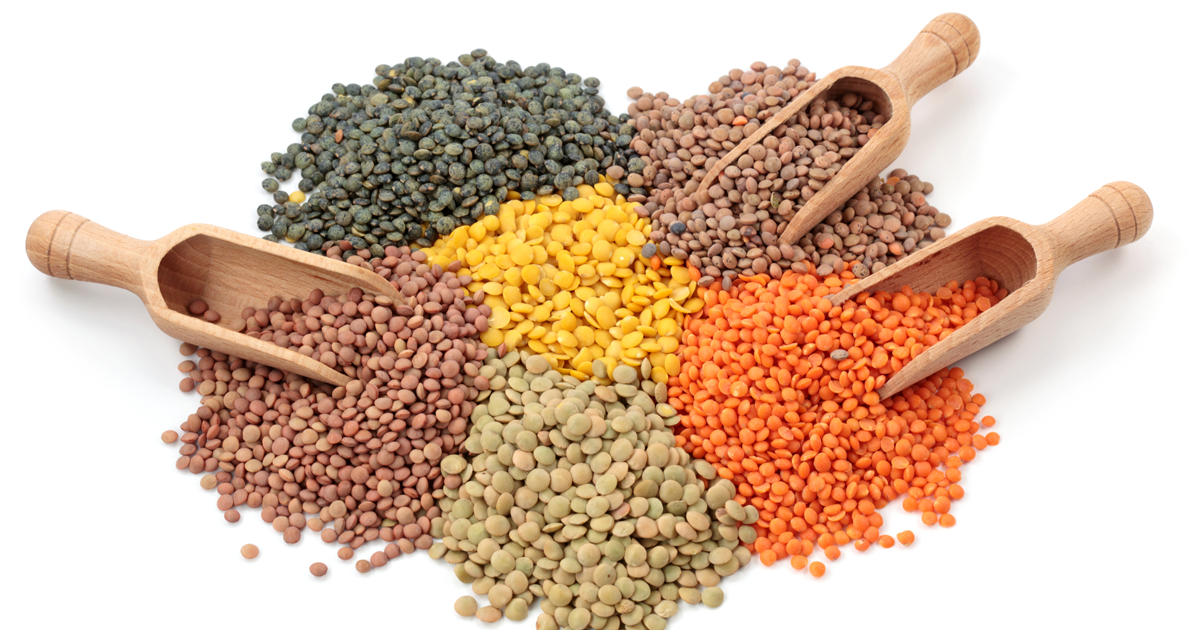 Lentils are low in calories, high in nutrition and fiber, but recently an exciting discovery has been made about these small legumes. Scientists have discovered that eating lentils regularly can have a dramatic impact on lowering dangerous blood pressure levels.
The findings also indicated that eating lentils can reverse the damage in blood vessels that result from high blood pressure.
Dr Zahradka and Dr Carla Taylor, from the University of Manitoba, Canada, recently presented their research at the American Heart Association's conference in Dallas, Texas.
The findings are a continuation of two studies published earlier this year. One of these was a clinical trial which revealed how eating legumes – specifically a mixture of beans, peas, lentils and chickpeas – could improve blood flow to the legs of people with peripheral artery disease, a condition which is closely linked to coronary heart disease and cerebrovascular disease.
The second study showed that lentils were effective in blocking high blood pressure.
Dr Peter Zahradka, one of the lead investigators for the Canadian study, stated:
"These are amazing results, since they provide a non-pharmacological way of treating diseases associated with blood vessel dysfunction."
The benefits do not stop there for these 'magical' beans. A new study in the journal, Archives of Internal
Medicine, shows the more legumes you eat, the better your glycemic control and the lower your risk of coronary heart disease for Type 2 diabetes patients.
Dr. David Jenkins, director of the St. Michael's Hospital's Risk Factor Modification Centre, said in a statement:
"This is the first study of its kind to specially look at legumes' effect on cardiovascular risk factors and find they also have a blood pressure lowering effect in diabetic patients."
Researchers found specifically that eating about a cup a day of legumes (190 grams) — which include beans, peas and lentils — is linked with lower blood pressure levels. This is important because "blood pressure is a big contributor to renal failure in these patients," Jenkins said in the statement.
Besides lowering blood pressure, let's look at other health benefits of beans?
BENEFITS OF LENTILS (Legumes & Beans)
Lowers Prostate Cancer Risk
Decreases Diabetes Risk
Stabilizes Blood Sugar
Reduces Heart Disease
Reduces Colon Cancer Risk
Lowers Cholesterol
Decreases Cognitive Decline
Improves Digestion
Increases Energy
Helps Weight Loss
Foods that can help fight high blood pressure
If you or someone you love has high blood pressure, these foods have been shown to fight hypertension and should be added to your diet.
Bananas – This fruit contains potassium, and fresh produce is a better source of potassium than supplements.
Beets – Beets are full of nitric oxide that can help open the blood vessels and lower blood pressure. You can make juice from beets, or you can cook and eat the whole root.
Berries – Blueberries are rich in natural compounds called flavonoids. These compounds can help prevent hypertension and lower blood pressure. Other sources of flavonoids include raspberries and strawberries.
Raw Cacao – This healthy treat is linked to a lower risk for cardiovascular disease (CVD). Eat at least 100 grams of dark chocolate daily to help lower your risk of CVD.
Garlic –
Fresh Garlic (not garlic powder) can help minimize hypertension by increasing the amount of nitric oxide in the body.
Extra Virgin Olive Oil – Olive oil is a healthy fat, and it is rich in polyphenols, the inflammation-fighting compounds that can help lower blood pressure. Additionally, this healthy fat is an excellent alternative to butter, canola oil, or commercial salad dressing.
Extra Virgin Coconut Oil – Coconut oil raises good cholesterol or HDL. It also fights cognitive decline for people suffering with dementia or Alzheimer's.
Pomegranates – According to a study, consuming a cup of pomegranate juice (unsweetened) once a day for at least four weeks can help lower blood pressure. However, before you buy pomegranate juice check the packaging. Added sugars can negate the health benefits of pomegranate juice.
Leafy greens – Leafy greens are another great source of potassium which helps the kidneys eliminate more sodium through urine. This then lowers your blood pressure. Sources include arugula, beet greens, collard greens, kale, romaine lettuce, spinach, Swiss chard, and turnip greens.
This blog has been provided by Dr. John Coppola, D.C. and Dr. Valerie Monteiro, D.C. Dr. Coppola and Dr. Monteiro are the founders of the San Antonio Neuropathy Center, and Precision Sport & Spine. They are the leading experts in the field of neuropathy and specifically drug free nerve repair. They are the authors of the critically acclaimed book "Defeat Neuropathy Now .... In Spite of Your Doctor. The doctors have over 25 years of clinical experience.
If you would like to reach the doctors regarding a specific health problem, you may email them at info@bodiesrebuilt.com.
---